Spirals & Mesh
Spirals
Dimension Fabricators can fabricate uncoated spirals from #3 bar to #7 bar from 6.5" in diameter to 12'-0" in diameter. Epoxy coated spirals can be fabricated from #4 bar to #7 bar from 8.5" in diameter to 8'-0" in diameter.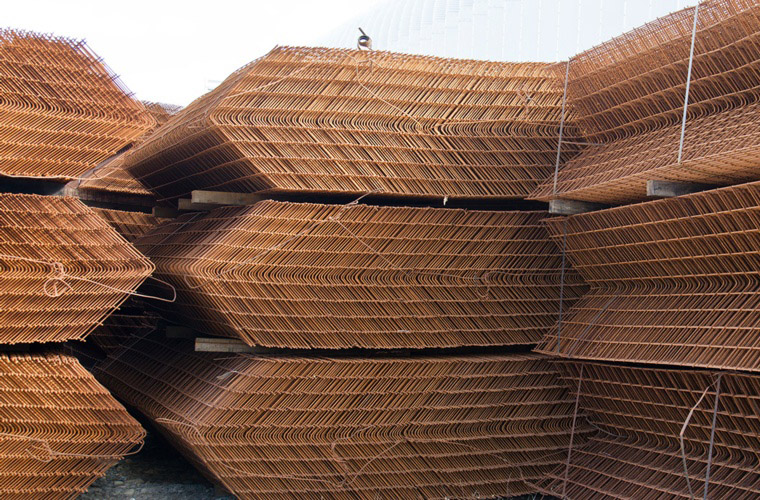 Bent Mesh 90°
We service Precasters and Slope Stabilization contractors throughout the northeast. Pre-fabricated bent mesh speeds up the process of installation in the field.
Dimension Fabricators is a producer and supplier of wire mesh for Geosynthetic Reinforced Soil Walls or GRS, sometimes referred to as Geosynthetic Reinforced Earth Systems. We supply the "wire baskets" and the ties for this speedy and economical solution to slope retention issues.
Radius Bent Mesh
For years, we have supplied Marine Contractors with radial bent mesh to repair bridge and dock pilings that have been susceptible to degradation caused by scour and weather related issues.